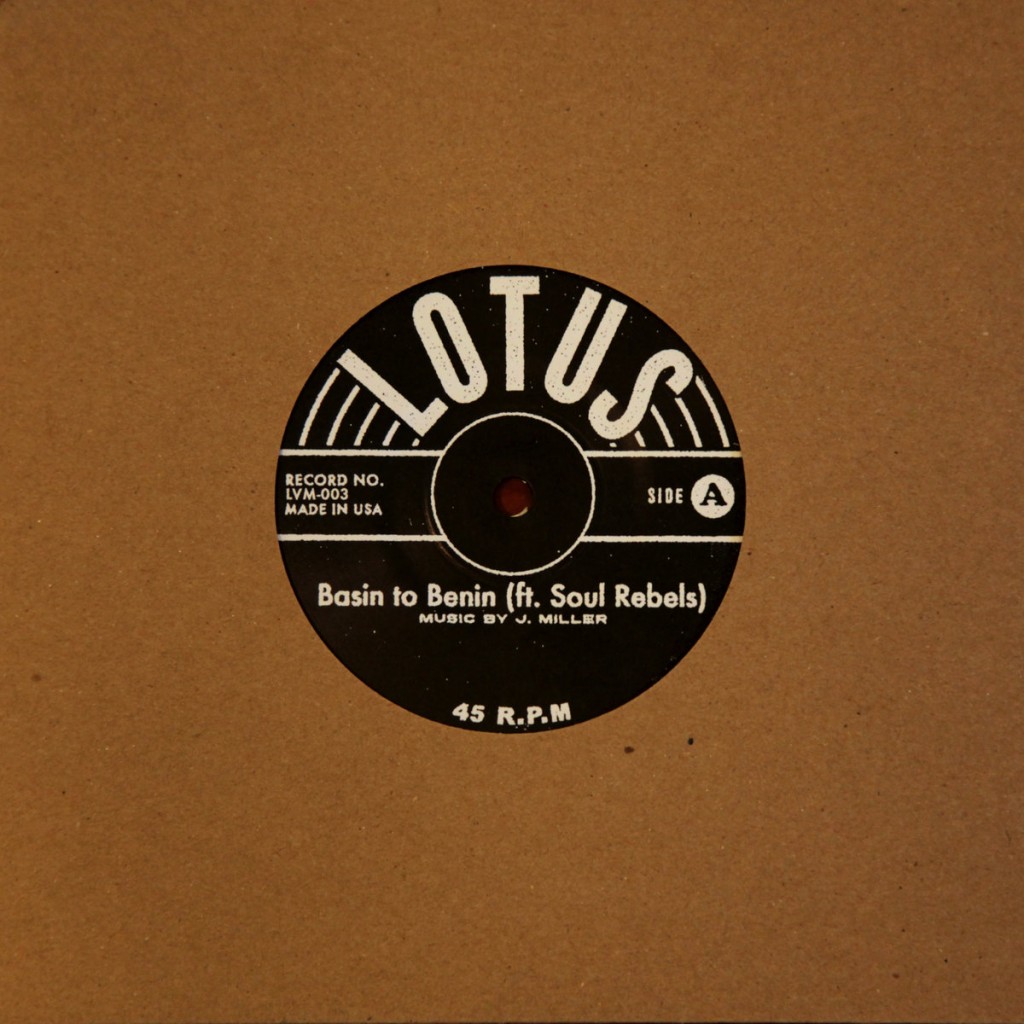 Listen for FREE and buy 7″ vinyl HERE
Basin to Benin, brings together Lotus and The Soul Rebels on a groove inspired by 70's West African funk with the brassy sounds of New Orleans layered in syncopated counterpoint. Side B, Tarot, mixes Hammond Organ, Wurlitzer electric piano, and an Octave Cat analog synthesizer in a thick groove. Throw on some tape-delays and phaser for a heady stew of jazz-funk-fusion.
Recorded to analog tape in Philadelphia, Basin to Benin / Tarot was pressed to vinyl by Musicol Recording Studios in Columbus, Ohio, a studio that has been in operation since 1966 (watch a short documentary here https://youtu.be/5ajYNY7tZBA).
"Brass commands attention, so it was a lot of fun writing and recording the horn parts for Basin to Benin with the Soul Rebels. They play with great energy and feel," says Lotus's Jesse Miller. "I really like that both tracks don't sound tied to a specific era. I think if someone came across this 7-inch in the bins of a second hand vinyl store they wouldn't be able to guess it was from 2015."