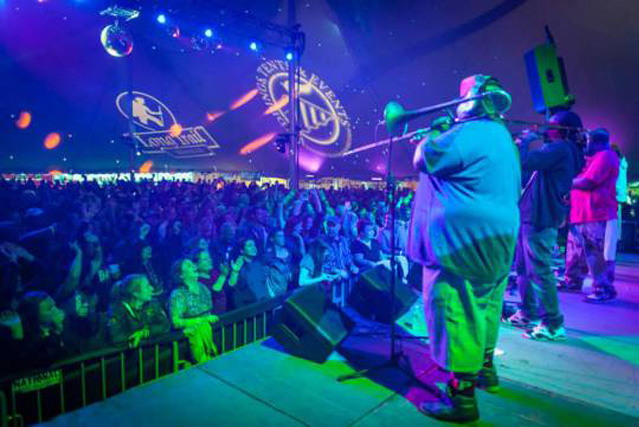 This summer has been amazing! It started with rockin' stages all over France, then the Great Googamooga Fest in Brooklyn, our first time at Summer Camp and All Good Festival, a second summer tour of Europe playing with George Benson, killin' it at Roskilde and headlining the New Music Seminar launch party at NYC's Webster Hall Grand Ballroom. Coming up we'll be returning to Brazil, then the Interlocken Festival playing ON STAGE with Dirty Dozen Brass Band, this is not to be missed!
• We got together and jammed in the studio with Rick Ross in the spring.
• We're hitting the studio with Galactic's Ben Ellman, stay tuned for more details.
• We're working on a mix and remix tape that are coming out soon! Check back for free new track downloads!
• We have a new website that will be launched this summer, keep coming back to check it out.
• Our New Logo Contest is in full swing! It ends soon, so submit your work!
We'll see you out there!
-The Rebels